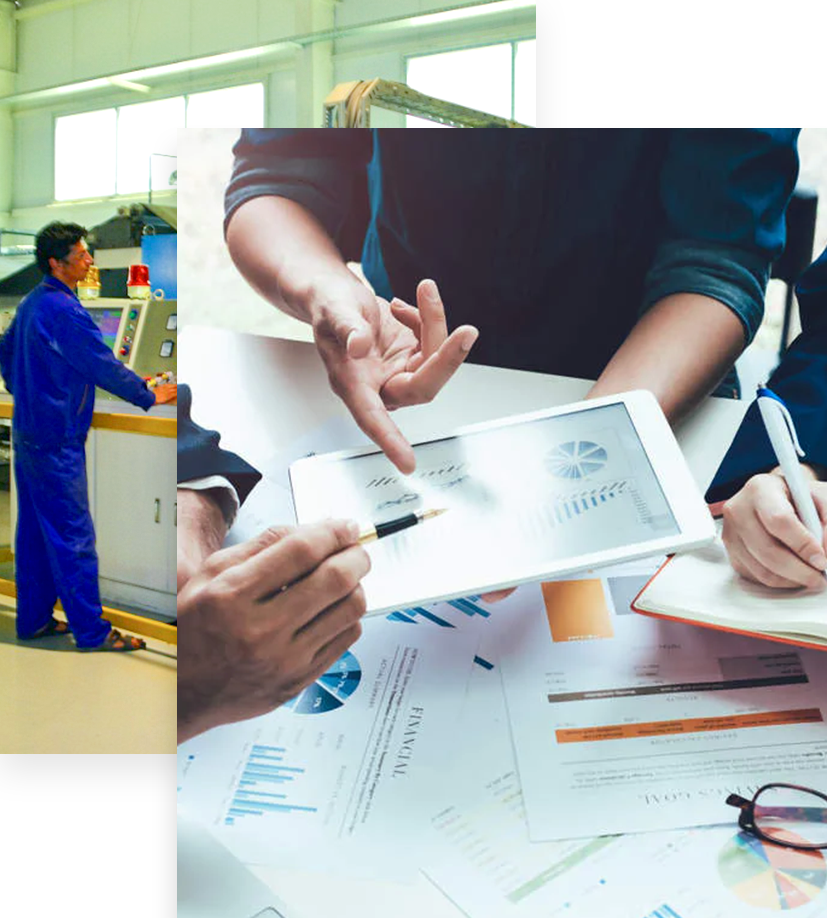 At Baheer group , we share a set of core values that underpin all the work we do, and we strive to stay true to them. These values shape the DNA of our business, and help each member of our global family stay in line.
Ambitious
Teamwork
Nurturing continuous growth
Empowerment
Commitment and honesty
Accountability
Honesty towards employee
BPP is the largest printing and packaging company in Afghanistan, as well as the provider of printing and packaging machinery to the market. From our humble beginnings in 1997, we have built a business on the strong foundations of research, capital investment, modernization, and constant upgrades, enabling us to produce a wide portfolio of sustainable and environmentally friendly paper products and boards of highest quality. We are a family owned business, registered with the Afghanistan Investment Support Agency (AISA). Last 3 decades of war and political unrest greatly damaged the infrastructure of Afghanistan, but we struggled to keep it running. Our services are centered on the needs and requirements of our clients. We try to keenly pay attention to the priorities of our customers and respond to their needs with utmost meaningful outcomes. We are the fastest growing printing and packing business with clients all across Afghanistan. Over the years, we have printed more than 250 million books for the Ministry of Education, as well as worked with the national Academy, Ministry of Justice and other key ministries. Some of our esteemed clients include UNICEF, WFP, ICRS and Save the Children.
With decades of experience under our belts, a single-minded product focus and a work force dedicated to exceeding the expectations of clients, we have become the choice of customers all over Afghanistan. We are committed to strengthening the communities where we live and work using all resources responsibly and efficiently, and making sure that our business offers safe, successful and sustainable operation for generations to come.
Employees are our greatest assets and advocates. We have the best team in the industry and we are extremely confident that each member in the Baheer group family is highly competitive, knowledgeable and definitely customer-friendly. Our employees are always striving to play their part by introducing new ideas and innovative solutions in every project we handle. It is only through the unflinching dedication and tireless efforts of our team that we have been able to take the company to an unprecedented level of success.
Baheer group constantly makes sustainable investments to protect and improve the lives of our employees and offer a safe and reliable working environment for all. Our vision is to embody a diverse work culture where individuality and collaboration is welcomed and each individual is valued, engaged and contributing to company success. We take a consistent approach to recruiting and skills development, so that we can quickly deliver the right team, with the right experience and expertise, to all our clients. All our employees work with a common goal and are driven by the promise of providing stellar service to customers.
Our aim is to offer the best and most price-competitive solutions to our customers in a timely manner. Our commitment to constant up-gradation of our processes and technology allows us to offer uniform quality of customized products to our esteemed clientele.
Whether our clients require premium grades of paper for writing and printing, business stationery, or specialty, Industrial Packaging solutions, we have got them covered. At the heart of our success is a customer focused operation, backed by a sophisticated team of qualified professionals, trained to offer a high degree of customer satisfaction.